Soundcheck:
Blues riffing / See you tonite
Show:
Come along and ride this train (Johnny Cash)
This boy (The Beatles)
A well respected man (The Kinks)
My uncle is a raft
Eskimo sun
Only you
Everything I own (Bread)
A day in the life (The Beatles)
"Gene in Stockholm Blues"
Wild thing (Chip Taylor)
Angel of the morning (Chip Taylor)
Movin' on (Bullfrog Bheer)
Sunday driver
She
AC/DC / Led Zeppelin short riffs
Love her all I can
Black diamond
Got love for sale
Christine sixteen
Calling dr. Love
Take me
I was made for lovin' you
Stanley the parrot (Bullfrog Bheer)
Leeta (Bullfrog Bheer)
Movin' on (Bullfrog Bheer)
Little lady
It's my life
Legends never die
New York mining disaster 1941 (BeeGees)
See you tonite
Bitch (The Rolling Stones)
Deuce
*I got the opportunity to attend Gene's vault experience. I am humbled and happy, and my gift to the world was that I got to ask Gene about Stanley The Parrot and he proceeded to play the song for the first time in a million years.
All song titles are partial and/or snippets. No full songs.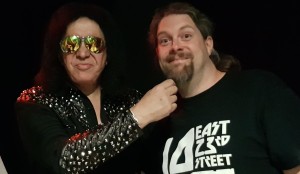 Me and Gene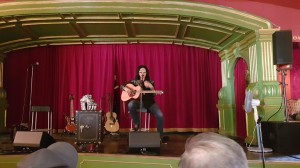 Soundcheck
This entry is stored in Friday, June 1st, 2018 at 9:22 am and is filed under Concert. You can follow any responses to this entry through the RSS 2.0 feed. You can leave a response, or trackback from your own site.