Set 1:
Elegi över en förlorad sommar
Kvickly
Minns du den sommar
Den ökända hästen
Krylbo station
Göttingen
Barndomen
Kärleksbrev i sanden
Set 2:
Det vackraste mötet
Han som försvann
De gamla älskandes visa
Lovsång till kärleken
Pojke på månen
Tag min vals
Vackra pojkar, vackra män
Så skimrande var aldrig havet
*  Enchanting, as always.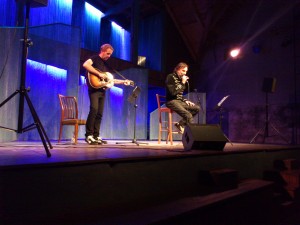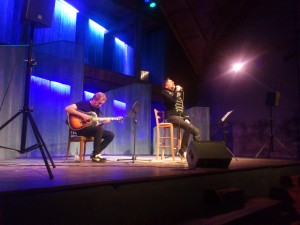 This entry is stored in Friday, July 13th, 2012 at 12:03 pm and is filed under Concert. You can follow any responses to this entry through the RSS 2.0 feed. You can leave a response, or trackback from your own site.