New York Dolls:
Lookin' for a kiss
We're all in love
Dance like a monkey
Cause I sez so
Private world
Fool for you baby
Who are the mystery girls?
Talk to me baby
Kids like you
Pills
Trash
Jetboy
Personality crisis
Alice Cooper:
The black widow
Brutal planet
I'm eighteen
Under my wheels
Billion $ babies
No more mr. nice guy
Hey stoopid
Is it my body
Halo of flies
I'll bite your face off
Muscle of love
Only women bleed
Cold Ethyl
Feed my Frankenstein
Clones (we're all)
Poison
Wicked young man
Killer / I love the dead (guilloutine section)
School's out (incl. Another brick in the wall)
Elected
Fire (feat. Arthur Brown)
*Awesome gig, I was by the barrier on the left and enjoyed every second of Alice's gig. New York Dolls were ok, they seemed a bit tired but I liked a couple of their songs. It was crazy to get to see Arthur Brown join Alice onstage and have Alice singing background, very cool indeed! Let's hope this gig turns up as an official DVD, it's the best tour I have seen Alice do since 2001. Also, I had a VIP-ticket so I got to meet Alice afterwards. 17 years since our last meeting I thought it was about time… A splendid time was had by all.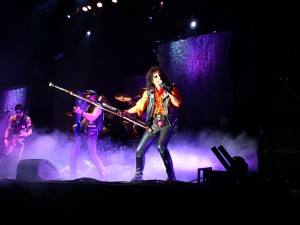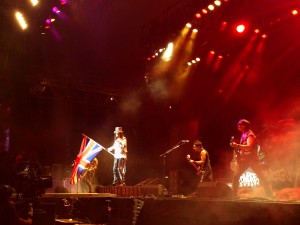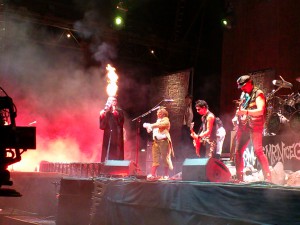 This entry is stored in Saturday, October 29th, 2011 at 7:11 pm and is filed under Concert. You can follow any responses to this entry through the RSS 2.0 feed. You can leave a response, or trackback from your own site.