Intro / Evilution
Straight through the heart
Don't talk to strangers
Holy diver
Instrumental / drum solo
Heaven and hell
Children of the sea
I speed at night
Stargazer
Mistreated (incl. Catch the rainbow)
The last in line
Neon knights
Rainbow in the dark
Man on the silver mountain
Long live rock'n'roll
We rock
The mob rules
*Headlininggig. This tour was in most places a double bill with Motorhead where Dio played around 90 minutes, but in Malmoe we got a full 105-minute-set with Dio and luckily no Motorhead. Nice! And Stargazer….ah….Stargazer….. I SEE A RAINBOW RISING!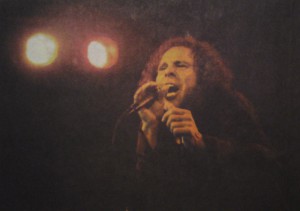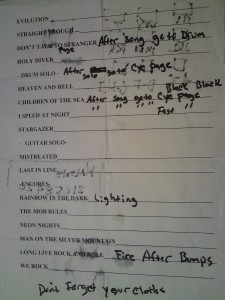 This entry is stored in Wednesday, October 28th, 1998 at 9:39 am and is filed under Concert. You can follow any responses to this entry through the RSS 2.0 feed. You can leave a response, or trackback from your own site.