Havok:
Point of no return
No amnesty
From the cradle to the grave
Claiming certainty
Covering fire
Fatal intervention
Time is up
D.O.A.
Give me liberty…or give me death
*Awesome band from Denver, CO! Never heard them before, will definitely check out again.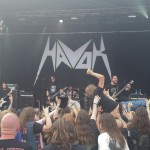 Dark Funeral:
Unchain my soul
The arrival of satan's empire
The secrets of the black arts
Hail murder
As I ascend
Nail the to the cross
My funeral
Where shadows forever reign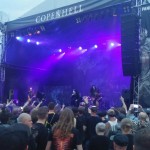 Black Sabbath:
Black sabbath
Fairies wear boots
After forever
Into the void
Snowblind
War pigs
Behind the wall of sleep
N.I.B.
Rat salad / Tommy Clufetos – drum solo
Iron man
Dirty women
Children of the grave
Paranoid
*Very nice gig, marred only by the rain and the removal of Hand of doom from the setlist.
This entry is stored in Saturday, June 25th, 2016 at 6:58 pm and is filed under Concert. You can follow any responses to this entry through the RSS 2.0 feed. You can leave a response, or trackback from your own site.