Ethiopia (Jericho Jones)
Big eyes (Cheap Trick)
Aimless lady (Grand Funk Railroad)
Loser (Trapeze)
Hey bulldog (The Beatles)
Hey hey what can I do (Led Zeppelin)
Oh I wept (Free)
Up and on (Tempest)
Never in my life (Mountain)
Armageddon (Axis)
I've got the fire (Montrose)
Hearts on fire (Baker Gurvitz Army)
Polecat woman (Three Man Army)
Taxman mr. thief (Cheap Trick)
Wasteland (Zoser Mez)
Foyers of fun (Tempest)
Dancing madly backwards / Armsworth / Myopic void (Captain Beyond)
I've got the fire (Montrose) (Encore)
* World premiere-gig, Michael Denner and some friends decided to play a bunch of great stuff from the 70's (and one Zoser Mez-track!) and had a lot of fun with it. I hope they do an album with their own music in the same vein as this, really awesome gig! Very interesting venue. Just a tad bigger than my bathroom.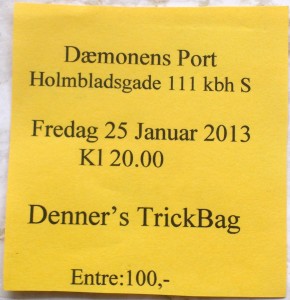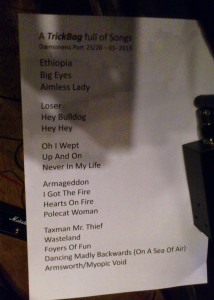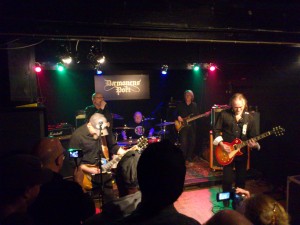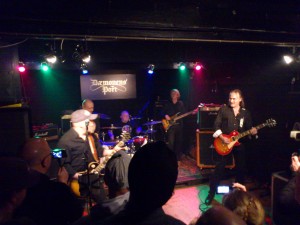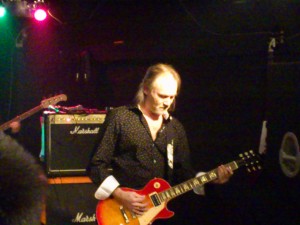 This entry is stored in Friday, January 25th, 2013 at 12:02 pm and is filed under Concert. You can follow any responses to this entry through the RSS 2.0 feed. You can leave a response, or trackback from your own site.