The prayer overture: Act of contrition
Girl gone wild
Revolver
Gang bang
Papa don't preach (partial)
Hung up
I don't give A
Best friend / Heartbeat (interlude)
Express yourself
Give me all your luvin'
Turn up the radio
Open your heart (feat. Kalakan)
Sagarra jo! (feat. Kalakan)
Masterpiece (feat. Kalakan)
Justify my love (video interlude)
Vogue
Candy shop
Human nature
Like a virgin
Nobody knows me (interlude)
I'm addicted
I'm a sinner (feat. Kalakan)
Like a prayer
Celebration
* Yep, she did it again. An excellent gig. The show started much too late for my taste, and the crapshit opener DJ Solveig was bleeding awful for a full hour. Still, Madonna can't go wrong. A fantastic show, a very nice setlist with only a couple of downs and EXCELLENT versions of Express yourself, Like a prayer and the lovely Masterpiece.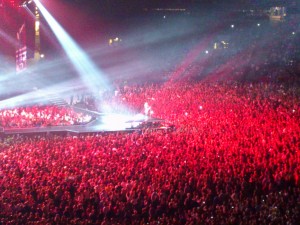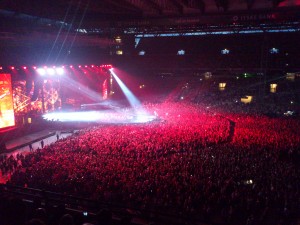 This entry is stored in Monday, July 2nd, 2012 at 9:29 am and is filed under Concert. You can follow any responses to this entry through the RSS 2.0 feed. You can leave a response, or trackback from your own site.