Intro / Yours is no disgrace
Tempus fugit
I've seen all good people
Life on a film set
And you and I
Solitaire (Steve Howe)
Intersection blues (Steve Howe)
Fly from here – Overture
Fly from here – pt I – We can fly
Fly from here – pt II – Sad night at the airfield
Fly from here – pt III – Madman at the screens
Fly from here – pt IV – Bumpy ride
Fly from here – pt V – We can fly (reprise)
Wonderous stories
Into the storm
Heart of the sunrise
Starship trooper
Roundabout
* So sad, this is one of the worst gigs I've seen. I really loved Benoit David's vocals on the new album, but live he didn't cut it. They cancelled some shows soon after this, presumably since he was ill. They should have cancelled this one too. Sad day.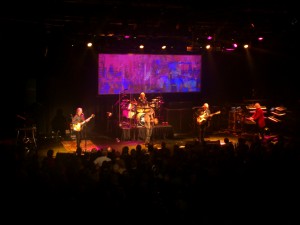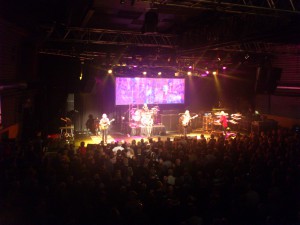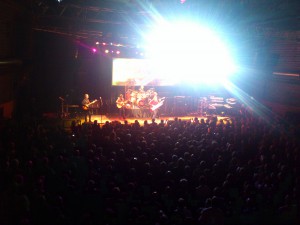 This entry is stored in Tuesday, December 6th, 2011 at 10:35 am and is filed under Concert. You can follow any responses to this entry through the RSS 2.0 feed. You can leave a response, or trackback from your own site.