Requiem
Alla älskar dig
Mamma
Hon får…
Tro rätt tro fel
Den som spar
Emelie
Kalla sinnen
Grytfot
Gryningsvisa i d-moll
Sol över oss / outro
Öga för öga
Vi svartnar
Illusioner
Det döende barnet
Vad har du kvar
Hon kom över mon
Luft
Balladen om lilla Elsa
* Tour premiere for the band's very last tour. The crowd were good, and they wouldn't let the band leave so they did a real encore with Balladen om lilla Elsa, that one was not on the setlist. Nice atmos. I missed both supporting acts which don't bother me at all.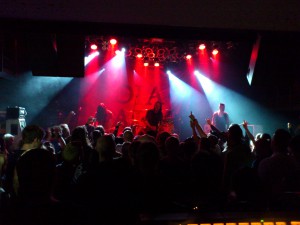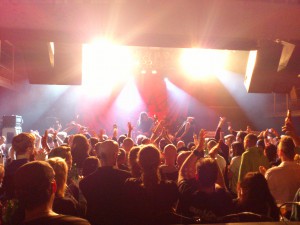 This entry is stored in Friday, October 7th, 2011 at 12:06 pm and is filed under Concert. You can follow any responses to this entry through the RSS 2.0 feed. You can leave a response, or trackback from your own site.