Chocolate frogs (a capella)
State of mind
Somebody special
Brother 52
Slainte mhath
Out of my life
Family business
Incubus
The pilgrim's address
Vigil
Fugazi
Kayleigh
Lavender
*Picture it. Amager Bio, a fairly sized venue in the southeast part of Copenhagen. It's a bit chilly outside even though the day has been quite beautiful. For the first time in 18 years the moon is at it's closest to earth, a mere 35000 swedish (or danish) miles away. Once inside it's a seated concert, you're in the front row exactly in the middle. Fish enters the stage, in a good mood but also worried. He dedicates the concert to the fighters and survivors in Libya.
Sometimes it feels as if you're watching the concert from above, almost like having an out-of-body experience. Family business is fantastic. State of mind takes on a new relevance. Jigsaw and Incubus are beautiful. Pilgrim's address is almost prophetic.
Suddenly Fish jumps down on the floor. He's standing right in front of you and gives a speech which makes you tingle right down your spine. He ever so slowly walks to the back of the venue. You listen like a child to a storyteller. He pleads, he's scared but he´s also angry. You take it all in.
Then, Vigil. All that ever was is no more, you're in the moment. Probably the best moment of your life.
Afterwards, outside the venue. It's even chillier. You make your way home, the moon glowing like the sun guides your way back home. You don't know where you will be the next time the moon is this close. It doesn't matter, really. You only hope to be alive.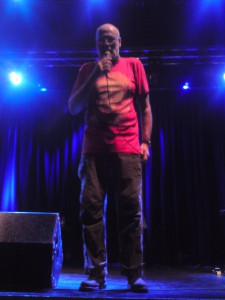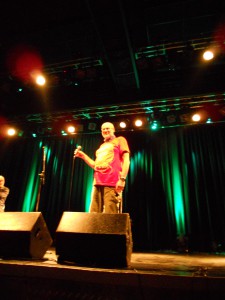 This entry is stored in Saturday, March 19th, 2011 at 5:11 pm and is filed under Concert. You can follow any responses to this entry through the RSS 2.0 feed. You can leave a response, or trackback from your own site.