Teutonic terror
Bucket full of hate
Starlight
Love child
Breaker
New world comin'
Restless and wild
Son of a bitch
Midnight mover
Metal heart
Neon nights
Bulletproof
Losers and winners
The abyss
Aiming high
Princess of the dawn
Up to the limit
Burning
Fast as a shark
Pandemic
Balls to the wall
*Accept were so good it's bloody ridiculous! The setlist was great, the band was on fire and everyone was all smiles. I arrived just in time to see the second support act end their set – I HATE support acts, and the thought of having to suffer through two of them just makes me want to vomit. Accept then arrived and just blew us all away! BRILLIANT!!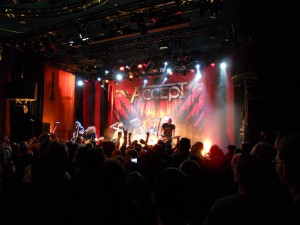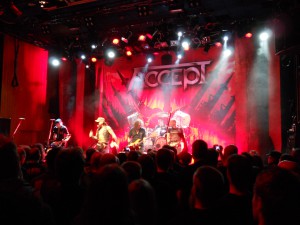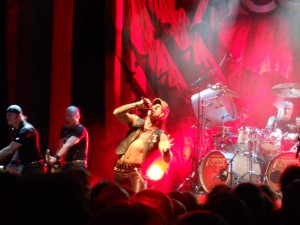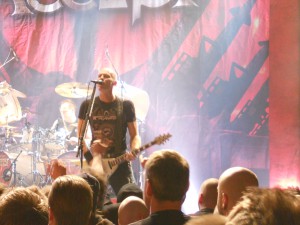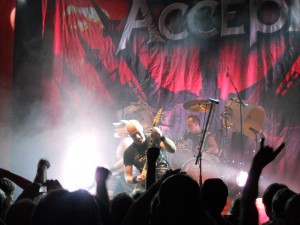 This entry is stored in Tuesday, February 15th, 2011 at 10:40 am and is filed under Concert. You can follow any responses to this entry through the RSS 2.0 feed. You can leave a response, or trackback from your own site.