Mustasch:
Black city

Parasite

Mine

Accident black spot

Tritonus (Prelude)

Heresy blasphemy

Down in black

I hunt alone

Double nature
KISS:
Modern day Delilah
Cold gin
Let me go, rock 'n roll
Firehouse
Say yeah
Deuce
Crazy, crazy nights
Calling dr. love
Shock me / guitar & drum solo
I'm an animal
100,000 years / Gene Simmons – bass solo
I love it loud
Love gun
Black diamond
Detroit rock city
Beth
Forever (intro) -> Lick it Up
Shout it out oud
I was made for loving you
God gave rock & roll to you II
Rock and roll all nite
*Nice gig, I left with a smile. Very funny to see Eric take a glance downward to his left just before shouting out MALMOE in Let me go, this must be where he keeps a note of which city they're in. He's got it wrong a couple of times, which is probably why he writes it down. Hilarious! I missed the first opening act, Casablanca.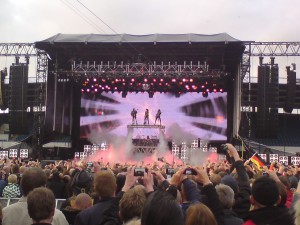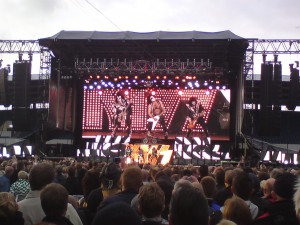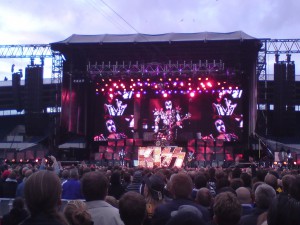 This entry is stored in Sunday, June 13th, 2010 at 11:48 am and is filed under Concert. You can follow any responses to this entry through the RSS 2.0 feed. You can leave a response, or trackback from your own site.