Set 1:
The whirlwind
Set 2:
All of the above
We all need some light
Duel with the devil
Encores:
Bridge across forever
Stranger in your soul
*It may look short, but the gig lasted for 3 hours and 10 minutes. Filmed for DVD!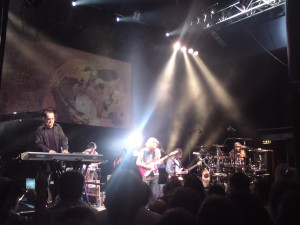 This entry is stored in Friday, May 21st, 2010 at 11:41 am and is filed under Concert. You can follow any responses to this entry through the RSS 2.0 feed. You can leave a response, or trackback from your own site.