Mechanize
Shock
Edgecrusher
Smasher/devourer
Industrial discipline
Acres of skin
Linchpin
Powershifter
Fear campaign
Martyr
Christploitation
Resurrection
Final exit
Demanufacture
Self bias resistor
Zero signal
H-K (Hunter-killer)
Replica
FF were good here, the encores alone (14-18) were worth the admission!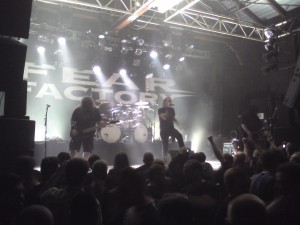 This entry is stored in Friday, March 5th, 2010 at 11:35 am and is filed under Concert. You can follow any responses to this entry through the RSS 2.0 feed. You can leave a response, or trackback from your own site.