Electric Boys:
Psychedelic eyes
Groovus maximus
Knee deep in you
Mary in the mystery world
Electrified
Rags ro riches
Captain of my soul
All lips and hips
Alice Cooper:
School's out
Department of youth
I'm eighteen
Wicked young man
Ballad of Dwight Fry
Go to hell
Guilty
Welcome to my nightmare
Cold Ethyl
Poison
The awakening
From the inside
Nurse Rozetta
Is it my body?
Be my lover
Only women bleed
I never cry
Black widow (instrumental)
Vengeance is mine
Devil's food
Dirty diamonds
Billion $ babies
Killer
I love the dead (ending section)
No more mr. nice guy
Under my wheels
School's out (feat. Ryan Roxie)
*The setlist was ok but Alice seemed tired at this gig. Still, the show itself is probably the best one I've seen him do to date!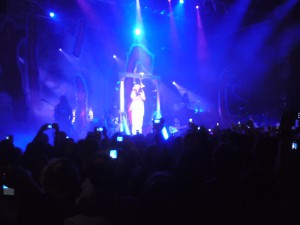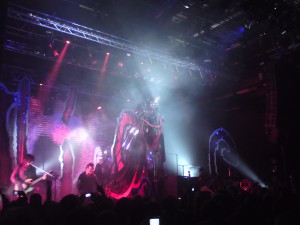 This entry is stored in Monday, December 14th, 2009 at 11:13 am and is filed under Concert. You can follow any responses to this entry through the RSS 2.0 feed. You can leave a response, or trackback from your own site.