Intro / Candy shop
Beat goes on
Human nature
Vogue
Die another day (interlude)
Into the groove
Holiday
Dress you up
She's not me
Music
Rain (interlude)
Devil wouldn't recognize you
Spanish lesson
Miles away
La isla bonita
Doli doli / Happy birthday Rocco
You must love me
Get stupid (interlude)
4 minutes
Like a prayer
Frozen (incl. Open your heart)
Ray of light
Give it 2 me
*Amazing. Madonna's first ever gig in Copenhagen! The setlist was awesome, Dress you up, Like a prayer and You must love me were the best of the evening.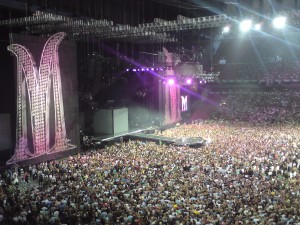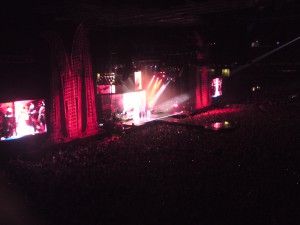 This entry is stored in Tuesday, August 11th, 2009 at 10:54 am and is filed under Concert. You can follow any responses to this entry through the RSS 2.0 feed. You can leave a response, or trackback from your own site.