Laleh:
Det är vi som bestämmer (acoustic)
Invisible
Simon says
Nation
History
Prinsessor
Storebror
Call on me
Live tomorrow
Farda
Snö
Bjurö klubb
Lär mig om
Hide away (acoustic)
Big city love
*Cold but nice gig!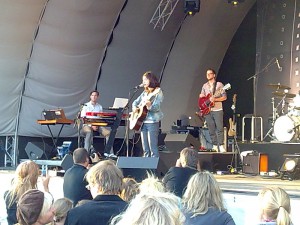 This entry is stored in Friday, June 26th, 2009 at 10:07 am and is filed under Concert. You can follow any responses to this entry through the RSS 2.0 feed. You can leave a response, or trackback from your own site.