In chains
Wrong
Hole to feed
Walking in my shoes
It's no good
A question of time
Precious
Fly on the windscreen
Little soul (Martin acoustic)
Home (Martin acoustic)
Come back
Peace
In your room (Zephyr mix)
I feel you
Policy of truth
Enjoy the silence
Never let me down again
Stripped
Master and servant
Strangelove
Personal Jesus
Waiting for the night
*Pretty good show but poor venue and fucked up crowd, as usual. Master and servant was a real treat!!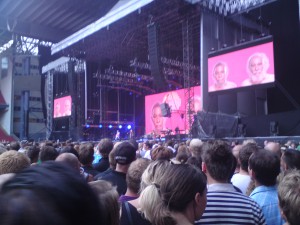 This entry is stored in Tuesday, June 30th, 2009 at 10:08 am and is filed under Concert. You can follow any responses to this entry through the RSS 2.0 feed. You can leave a response, or trackback from your own site.