Intro / Over the wall
The new order
The haunting
Souls of black
More than meets the eye
D.N.R.
3 days in darkness
Trial by fire
The legacy
The preacher
C.O.T.L.O.D.
The persecuted won't forget (not on the setlist)
Reign of terror (not on the setlist)
Alone in the dark
Disciples of the watch (not on the setlist)
The formation of damnation
*Absolutely smashing gig, the band added songs during the show. I stood right by the mixing desk and read the setlist, and one by one they played songs not on the list. The rest of the band seemed genuinely surprised when Chuck announced Reign in terror. Hilarious!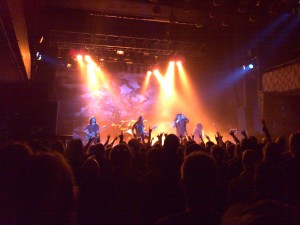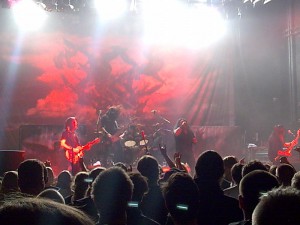 This entry is stored in Monday, March 2nd, 2009 at 9:17 am and is filed under Concert. You can follow any responses to this entry through the RSS 2.0 feed. You can leave a response, or trackback from your own site.