Maestros de las frecuencias bajas
Thunder
Hillbillies on a quiet afternoon
U can't hold no groove (Victor Wooten solo)
Mongoose walk
Los tres hermanos / Marcus Miller – solo
Tutu
Milano / Stanley Clarke – solo
Grits
School days
*Amazing gig. I met Stanley afterwards. Very nice and generous man.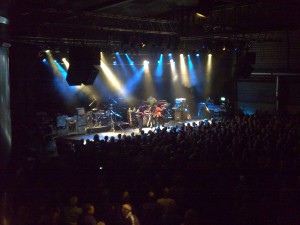 This entry is stored in Tuesday, October 14th, 2008 at 8:56 am and is filed under Concert. You can follow any responses to this entry through the RSS 2.0 feed. You can leave a response, or trackback from your own site.