Deuce
Strutter
Got to choose
Hotter than hell
Nothin' to lose
C'mon and love me
Parasite
She / Tommy Thayer – guitar solo
100,000 years / Eric Singer – drum solo
Cold gin
Let me go, rock'n roll
Black diamond
Rock and roll all nite
Shout it out loud
Lick it up / Gene Simmons – bass solo
I love it loud
I was made for loving you
Love gun
Detroit rock city
* I was quite apprehensive about this gig but I ended up having a good time. Paul's voice was beginning to give here and today not much is left. I love him anyway but to say I enjoy the concerts as much now as I did years ago would be to lie. Still, quite a good setlist with many gems. The tagline was that they were going to do the full Alive!-album but alas they only did that in Oberhausen, after that Firehouse, Rock bottom and Watching you were gone from the set. Sad since that would have been a cool thing to have witnessed, but again I did enjoy Nothin' to lose and She very much!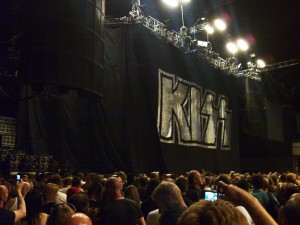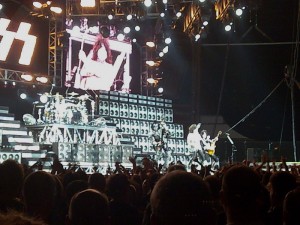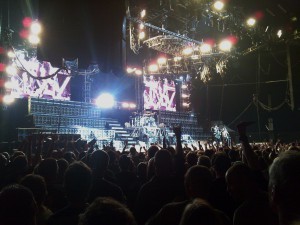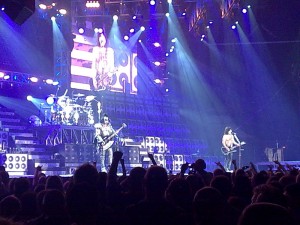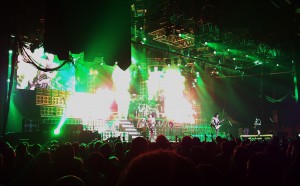 This entry is stored in Tuesday, June 3rd, 2008 at 7:41 am and is filed under Concert. You can follow any responses to this entry through the RSS 2.0 feed. You can leave a response, or trackback from your own site.