Fatal Smile:
S.O.B
Neo natural freaks
Out of my head
Run for your life
Common people
Straight to hell
Learn, love, hate
Stranger
Dio:
Holy diver
Killing the dragon
The eyes
Don't talk to strangers / Simon Wright – drum solo
Sacred heart
Rainbow in the dark
Temple of the king (partial)
Kill the king / Craig Goldy – guitar solo
Lord of the last day
Rock'n'roll children
Stand up and shout
Man on the silver mountain
Catch the rainbow (partial)
Long live rock'n'roll
The last in line
We rock
*This was to be the last solo-concert I saw with Dio, and his last-but-four sologig ever. So sad but I'm proud and happy to have been a (small) part of his life and career.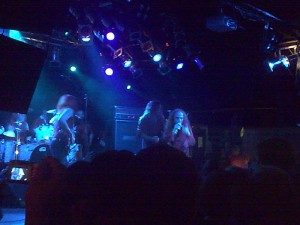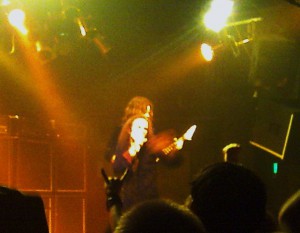 This entry is stored in Monday, June 2nd, 2008 at 7:37 am and is filed under Concert. You can follow any responses to this entry through the RSS 2.0 feed. You can leave a response, or trackback from your own site.