Lång historia
I krigets tid
Barndom
Ungdom
Om kriget kommer
S-bahn
Andra sidan
Ljuset
Benke
Jag och jag och 'jag'
I början och slutet
Krigssång
Gnistor
En kväll hos X
Act of war (bass solo)
Ur djupen
Fjärilsattityder
Dagspress
Kaledoniska orogenesen
*Great gig, so far the only time S-bahn has been played live! Support act was a (very) former member of the band, so that was nice too. The gig was filmed and taped for a future release.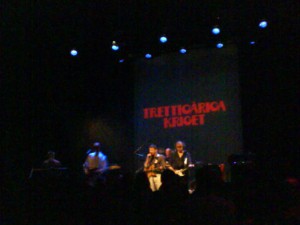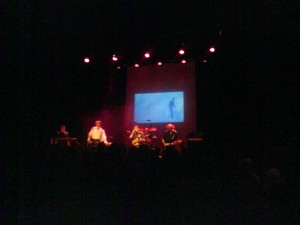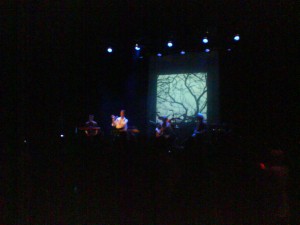 This entry is stored in Saturday, December 8th, 2007 at 12:46 pm and is filed under Concert. You can follow any responses to this entry through the RSS 2.0 feed. You can leave a response, or trackback from your own site.