Det var dans bort i vägen
Anita
Te dans med Karlstatösera / Fröken fräken / Sommar & sol
Marie Marie
Min gitarr
Kyss mig stilla
Jag ringer på fredag
Torparrock
Ett litet rött paket
*Sven-Erik of Sven-Ingvars-fame. Nice gig during the Helsingborg summer festival.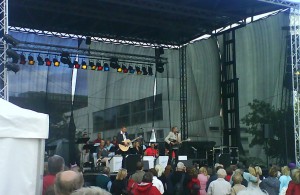 This entry is stored in Friday, July 27th, 2007 at 12:23 pm and is filed under Concert. You can follow any responses to this entry through the RSS 2.0 feed. You can leave a response, or trackback from your own site.