Visit to Vienna
The loneliest city of all
Drive dead slow
Getting away with murder
Hot night crash
The difference between love and hell
Neon lights
No for an answer
Who do you dance for
Static
Quite a feeling
Cheek to cheek
Puppy
Alright alright (Here's my fist where's the fight)
*The best SH-gig I've seen to date. The gig was filmed and broadcast on swedish TV.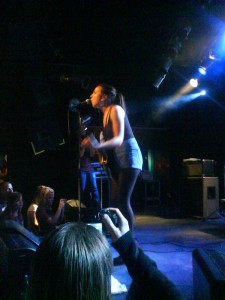 This entry is stored in Monday, May 7th, 2007 at 12:01 pm and is filed under Concert. You can follow any responses to this entry through the RSS 2.0 feed. You can leave a response, or trackback from your own site.