Set 1:
The root of all evil
These walls
Another won
Afterlife
Learning to live
Caught in a web
Just let me breathe
Home
Set 2:
The glass prison
This dying soul
I walk beside you
Sacrificed sons
Octavarium
Pull me under (first half)
Metropolis p. I – the Miracle & the Sleeper (second half)
*As I am was on the setlist, but for some reason some of the guys were in a bad mood. The gig was great though, I had longed to hear Afterlife ever since 1993 when I first started listening to the band… And Octavarium, what an amazing song….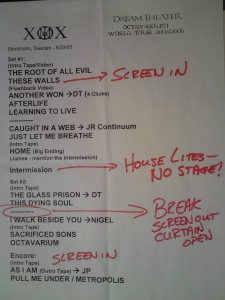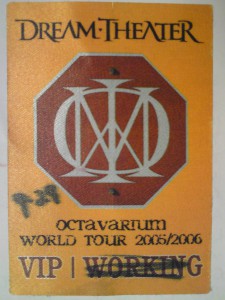 This entry is stored in Thursday, September 29th, 2005 at 8:31 pm and is filed under Concert. You can follow any responses to this entry through the RSS 2.0 feed. You can leave a response, or trackback from your own site.