Debase:
Pleasuredome
The blood remains
Holy caravan
Elected
Symphony for the unholy
Unleashed
Queensrÿche:
Tribe
Sign of the times
Hit the black
NM 156
Screaming in digital
Open
Jet city woman
The thin line
Empire
Operation: Mindcrime
Speak
The needle lies
Breaking the silence
I Don't believe in love
Eyes of a stranger
Best I can
Take hold of the flame
*soundcheck : The thin line / The mission / Operation: mindcrime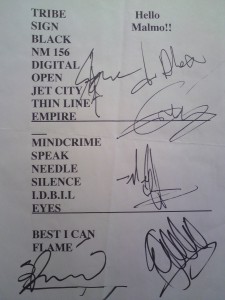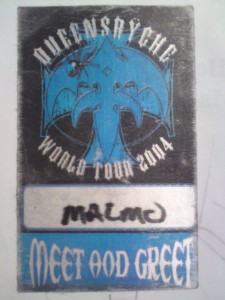 This entry is stored in Wednesday, July 7th, 2004 at 10:40 am and is filed under Concert. You can follow any responses to this entry through the RSS 2.0 feed. You can leave a response, or trackback from your own site.