Electric
My truth
You've got that something
Long gone
Do you know what it takes
Not on the inside
Monday morning
88 days
Dig it
Healthy love
Show me love
Play
Main thing
Do you really want me
*Nice headlining gig. They played at the Tennis Centercourt, way too big for Robyn at this point since there were only a couple of hundred people there, but the gig was awesome and she added a bunch of songs to the set that she didn't play in Varberg when she was the opening act. Electric is a great song, I wish she would play it again at some point.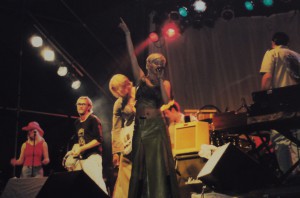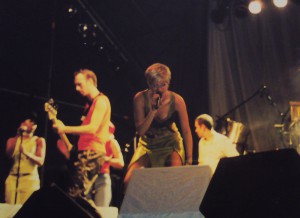 This entry is stored in Saturday, July 24th, 1999 at 10:18 am and is filed under Concert. You can follow any responses to this entry through the RSS 2.0 feed. You can leave a response, or trackback from your own site.