First set:
If you can't dance
Who do you think you are
Do it
Denying
Too much
Stop
Where did our love go (Emma solo)
Move over
Second set:
The lady is a vamp
Say you'll be there
Naked
2 become 1
Walk of life
Sisters (Mel B + Mel C)
Wannabe
Spice up your life
Mama
Viva forever
Never give up on the good times
We are family
*I was up in the rafters at this gig and got to see the girls going to and from their dressing room since the fence was built too low. Pretty cool. This would be the third-to-last gig Geri did, after this she only did two more gigs in Helsinki then left right before Oslo. And as good as the other gigs with the girls that I saw were, none were better than these first two with the full band and the "taking over the world"-feeling.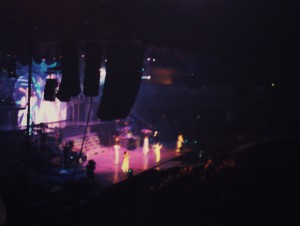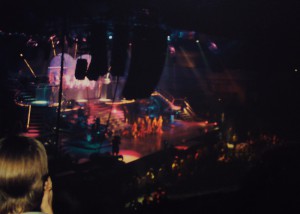 This entry is stored in Saturday, May 23rd, 1998 at 9:17 am and is filed under Concert. You can follow any responses to this entry through the RSS 2.0 feed. You can leave a response, or trackback from your own site.