Deuce
King of the night time world
Let me go, rock'´n roll
Do you love me
Firehouse
Watchin' you
Shock me
Calling dr. love
Shout it out loud
Love gun
Cold gin
I was made for loving you
God of thunder
New York groove
100, 000 years
Black diamond
Detroit rock city
Beth
Rock and roll all nite
*The rain just kept puring down on this one. The promoter should have cut at least one of the two HORRIBLE supporting acts and let KISS start early. And even KISS weren't that good this night. One thing though, in Gene's solo, the sky actually had lightning running across the clouds. It looked very cool indeed. Also, when not only Ace but even Paul & Gene were very out of it this night and missed many cues, Peter stepped up for the first and only time I've seen him. He actually did a very good gig this night.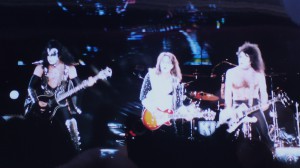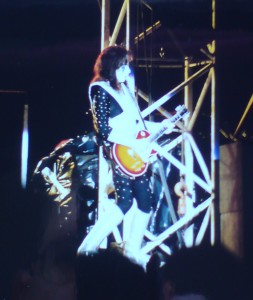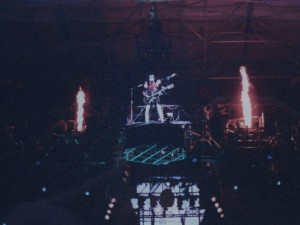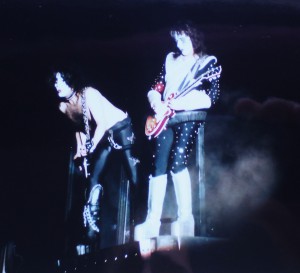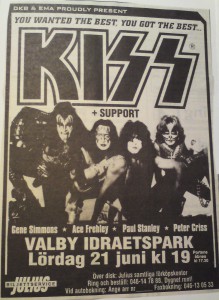 This entry is stored in Saturday, June 21st, 1997 at 10:32 pm and is filed under Concert. You can follow any responses to this entry through the RSS 2.0 feed. You can leave a response, or trackback from your own site.