Saxon:
Intro / Dogs of war
Motorcycle man
And the bands played on
We will remember
Power and the glory
The great white buffalo
Denim and leather
Dallas 1pm
The strong arm of the law
747 (Strangers in the night)
-guitar solo- / Princess of the night
Solid ball of rock
Crusader
Wheels of steel
*I did an interview with Biff for local TV-station TVH prior to the gig. The interview was luckily never aired and has been buried deep in my vault. It was very cool to see a big act in this small venue, I mean it – it really was incredibly small (for a band this size). I'm no big Saxon-fan but the album at the time (Dogs of war) was actually pretty good. We got the two best songs from it at this gig. Nice.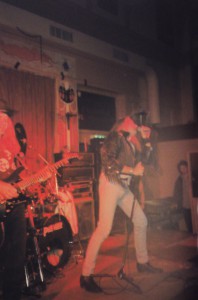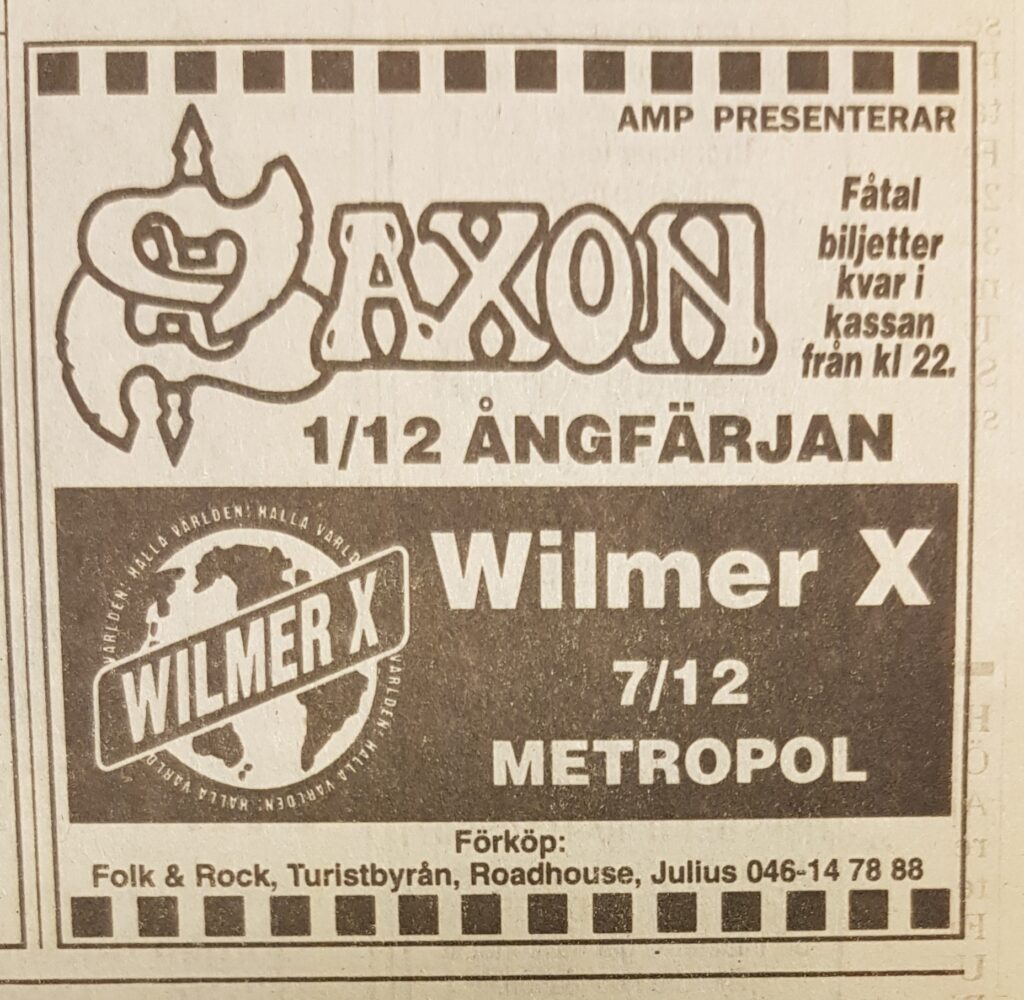 This entry is stored in Friday, December 1st, 1995 at 10:27 pm and is filed under Concert. You can follow any responses to this entry through the RSS 2.0 feed. You can leave a response, or trackback from your own site.