Devil's road
Try it again
Do it 'til we drop (drop it)
Bad to the bone
That's all…
It's only money
Still in love with you
Blues boy
Game of love
Mailbox
Don't talk to me
Suicide
Rocky mountain way
*A Local TV-station filmed one song at soundcheck and did an interview with Brian, all was aired some days after the gig. Great gig, me and some friends ended up partying with the band until the wee hours of the morning, and then proceeded to escort them to the only McDonalds in Helsingborg that was open 24/7.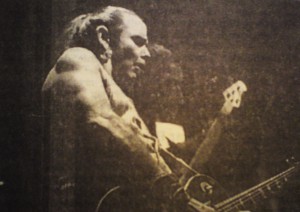 This entry is stored in Friday, October 27th, 1995 at 10:15 pm and is filed under Concert. You can follow any responses to this entry through the RSS 2.0 feed. You can leave a response, or trackback from your own site.