Fates Warning:
Intro / Life in still water
Outside looking in
Down to the wire
The eleventh hour
Point of view
Face the fear
Eye to eye
Monument
*Opening for Dream Theater. Setlist compiled from Utrecht 950215 and personal memory.
Dream Theater:
Intro: Little green bag/Wake up! (intro tape)
Pull me under
6:00
Take the time
Caught in a web (w/ drum solo)
Lifting shadows off a dream
John Petrucci: For Rena/Lost without you
A crack in the mirror
The mirror
Lie
Surrounded / Derek Sherinian – keyboard solo
A mind beside itself:
I Erotomania
II Voices
III The silent man
Metropolis part I – the Miracle and the Sleeper
Eve (outro tape)
*Perfect Strangers was on the setlist before Metropolis but wasn't played. My first time seeing DT, I met the band outside the venue during the day and took a walk in Copenhagen together with Mike, John P and James. I also talked for quite some time with Derek since he was on guard for Fates Warning, they were late for some reason. All in all a happy day and great gig.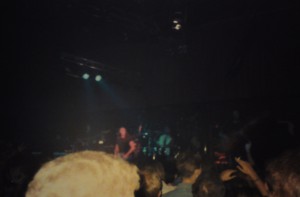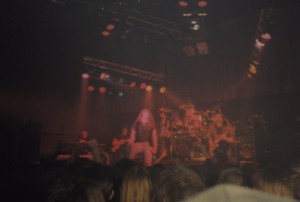 This entry is stored in Friday, February 17th, 1995 at 11:30 am and is filed under Concert. You can follow any responses to this entry through the RSS 2.0 feed. You can leave a response, or trackback from your own site.