Intro: Two little girls
The crown
Dawn of doom
Gates of lunacy
Rhymes of silence
Ten years ago
Wrench
Breaking the law
Paranoid
Kissa på Lasse
Martin & Alex: Jag hade en gång en båt / Give to live
*If I recall correctly the other band didn't show up for this gig, which meant we could play for as long as we wanted. This left me and Martin improvising some songs until the venue shut down the PA.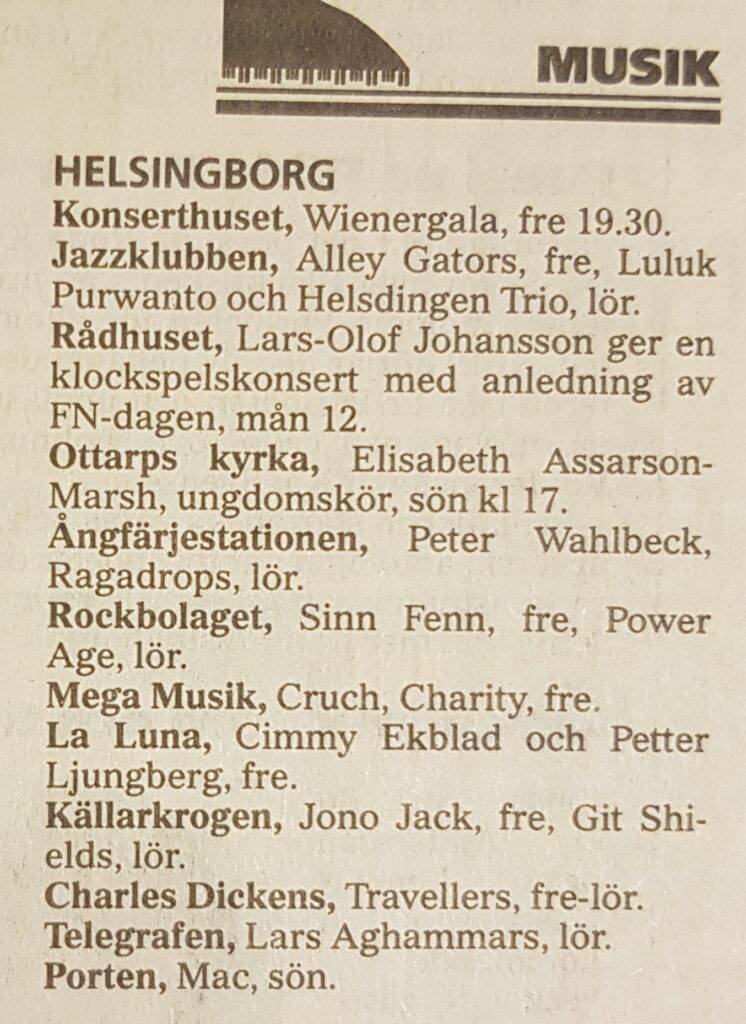 This entry is stored in Friday, October 21st, 1994 at 1:59 pm and is filed under Concert. You can follow any responses to this entry through the RSS 2.0 feed. You can leave a response, or trackback from your own site.