Defender of the crown
Metal warriors
Reality (when he died)
Paranoid
Kissa på Lasse
Ten years ago
*This was our second gig, which means it was the first gig with Martin on vocals. Alex, Martin, Jonas, Jörgen.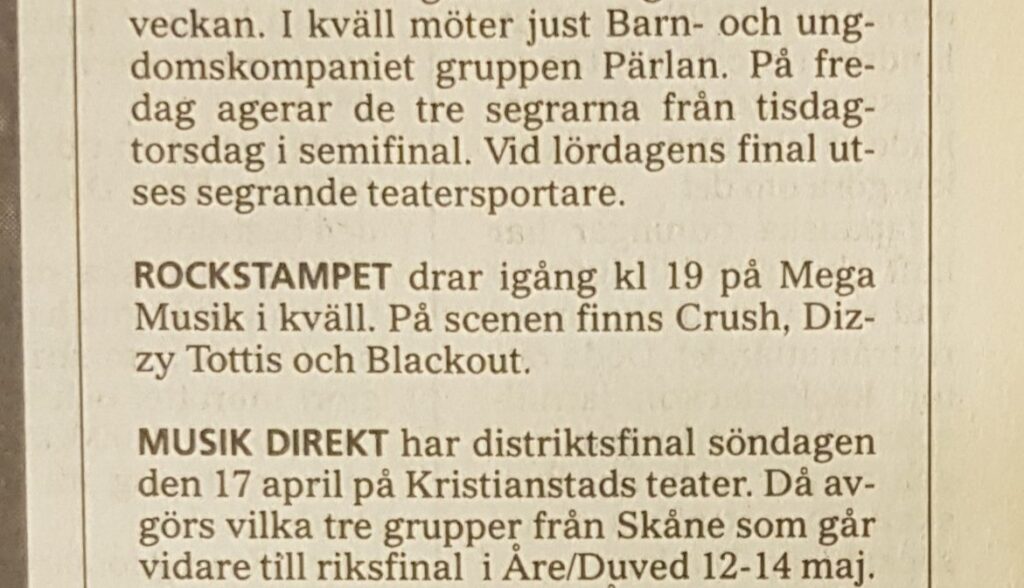 This entry is stored in Thursday, April 14th, 1994 at 1:49 pm and is filed under Concert. You can follow any responses to this entry through the RSS 2.0 feed. You can leave a response, or trackback from your own site.