Hellraiser
X-ray specs
Sweet F.A.
Stand up
AC/DC
Burn on the flame
Teenage rampage
The sixteens
Love is like oxygen
Medley : Highway to hell / All right now / (I can't get no) Satisfaction / Love is like oxygen (cont.)
Set me free / -drum solo-
Action
Wig wam bam
Little Willy
Blockbuster
Fox on the run
Ballroom blitz
*The gig was aired on a very local radiostation except for the first 3 songs.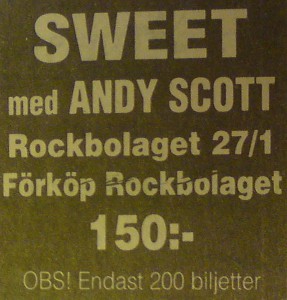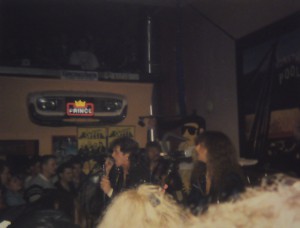 This entry is stored in Thursday, January 27th, 1994 at 11:27 pm and is filed under Concert. You can follow any responses to this entry through the RSS 2.0 feed. You can leave a response, or trackback from your own site.