Highway star
Black night
Talk about love
A twist in the tale
Perfect strangers
Difficult to cure
Knocking at your backdoor
Anyone's daughter
Child in time
Anya
The battle rages on
Lazy
Space truckin'
Woman from Tokyo
Paint it black
Speed king (incl. Burn)
Smoke on the water
*One of Ritchie's last gigs with DP, and a great gig at that. Don't remember the openers much.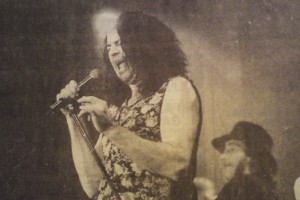 This entry is stored in Friday, November 12th, 1993 at 11:18 pm and is filed under Concert. You can follow any responses to this entry through the RSS 2.0 feed. You can leave a response, or trackback from your own site.