Lover (according to review, Cruise together opened in Varberg)
Forgot to make her mine
Under my skin
Rainbow child
Seven sisters road
Make it easy
Baby don't fade
Stronger than steel
Love don't work that way
Ritual
Get to you
World has a heart too (not mentioned  in review)
I'm so sorry
Blame it on the moon
Long way to go (extra encore)
*Setlisted compiled from contemporary review, personal memory and bootleg from Varberg 930710. I want to recall Long way to go having been played earlier in the set, perhaps before the encores. Easily the hottest gig I have ever been to. The venue burned down many years ago.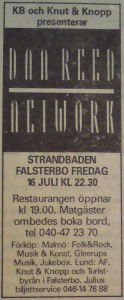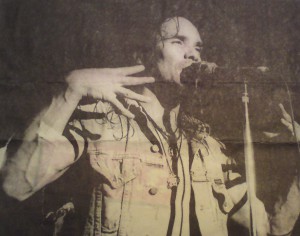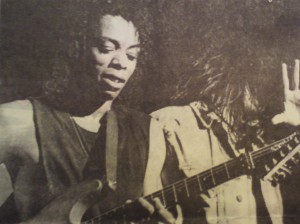 This entry is stored in Friday, July 16th, 1993 at 8:51 pm and is filed under Concert. You can follow any responses to this entry through the RSS 2.0 feed. You can leave a response, or trackback from your own site.