Roxette:
Dance away
Dangerous
Dressed for success
Paint
Turn to me
Cry
Surrender
Neverending love
Chances
Sleeping single
Joy of a toy
Soul deep
The look
Goodbye to you
It must have been love
Listen to your heart
*Setlist taken from Skara 890730 but confirmed to be correct by the drummer at the time. Need help with Creeps-setlist.
Lineup: Per Gessle, Marie Fredriksson, Anders Herrlin, Clarence Öfwerman, Jonas Isacsson and others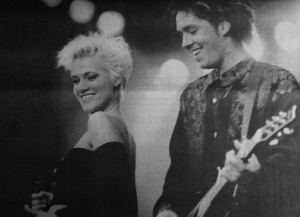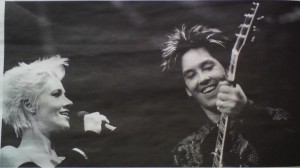 This entry is stored in Sunday, July 23rd, 1989 at 7:03 pm and is filed under Concert. You can follow any responses to this entry through the RSS 2.0 feed. You can leave a response, or trackback from your own site.