Kom loss
Kom och ta mig
Mitt hjärta slår samma slag
Vill inte dansa mer
Om du vill bli en (min?) vän
-band introductions-
Är det sant
-instrumental dance number-
Gimme some lovin'
Turn turn turn
Every song you sing
Ingenting som hindrar mig
Du gav mitt liv en mening
Mirror mirror upon the wall (thanks Michael Logmans)
Diggiloo diggiley
*Setlist updated december 2014 with help from private film from Ljusdal 9/6 1984. I think this is as complete a setlist as I will ever find. Songs taken from video, personal memory, contemporary reviews and help from Michael Logmans. "Om du vill bli en vän" is the swedish version of "So much more" from the Crazy people-album and is unreleased.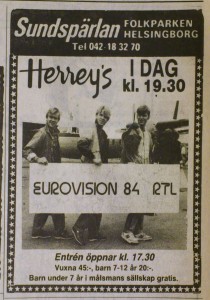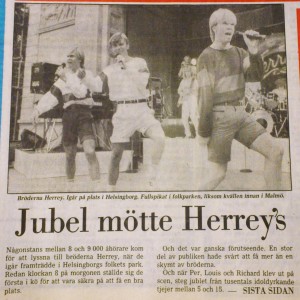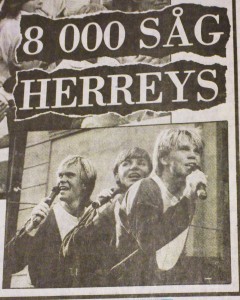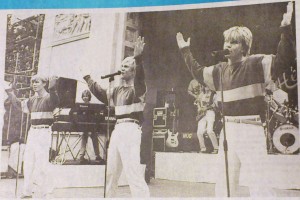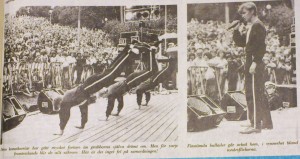 This entry is stored in Thursday, June 28th, 1984 at 7:27 pm and is filed under Concert. You can follow any responses to this entry through the RSS 2.0 feed. You can leave a response, or trackback from your own site.